Sometimes it can be hard to catch a break. You get to work bright and early ready to take on the day, but by high noon you need a recharge. Portland is lucky enough to play host to some of the best food carts in the country, but how much time do you have to seek out what you're craving AND enjoy your lunch to its fullest extent?
That's where we come in! Portland Pedal Power offers lunch from over thirty local restaurants and food carts, and can deliver some of the best meals the Rose City has to offer right at your doorstep. Check out just a handful of what you can order today:
Addy's Sandwich Bar serves sandwiches & salads made with traditionally prepared, carefully sourced, all-natural products. The food cart has been receiving some rave reviews on Yelp, and one reviewer even wrote a poem as a tribute to his experience. You can't make up that kind of experience. Choose from their long list of Baguettes, Kaiser Rolls, Paninis, the Power Salad, and more!
Big Ass Sandwiches lives up to its name, serving delicious, ample sandwiches filled with home roasted meats and homemade ingredients, sure to squash big hunger in its tracks. Big Ass Sandwiches uses local ingredients whenever possible, including meats from Northwest, family owned stock yards, bread baked at Fleur De Lis, and hot sauce made locally by Secret Aardvark Trading Co.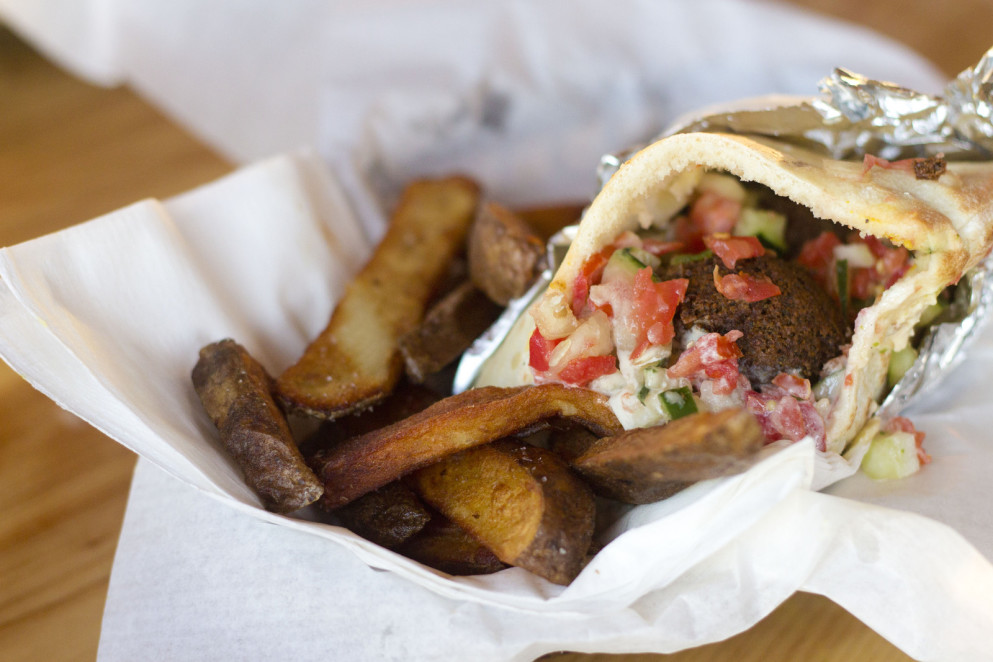 Gonzo Falafel and Hummus offers Middle Eastern street food unlike anything you have tasted before. You may recall a prior blog written about Gonzo, where we learned about the magic that happens in the Food Cart. Gonzo offers vegan, vegetarian, and gluten free alternatives, so anyone can enjoy their order! In addition to making great cuisine, Gonzo partners with its local neighbor Base Camp Brewery. Base Camp focuses on creating high quality drinks, and Gonzo creates fantastic Middle Eastern food. Both get to work on what they do best, and you get to enjoy a great combination of tasty food and drinks.
Savor Soup House is a food cart serving delicious, homemade soups and grilled cheese from seasonal, quality ingredients. Savor provides gluten-free and vegan alternatives, allowing you to enjoy your meal to its fullest. Savor offers a diverse menu which changes on a daily basis, so you can enjoy Tomato Bisque on Monday, Herbed White Bean with Kale on Wednesday, and New England Clam Chowder on Friday. All soups and stews are served with locally made Grand Central Bread.
This is of course just a taste of what you can order on our menu. Check out our comprehensive order page, and start planning what you're going to order today!